You can add pictures/images to an item to make it easier for you and your team to identify products at a glance (instead of having to read the description). You can only have one picture per item, and this picture shows up in both the product record itself and when selecting an item in a sales or purchase order.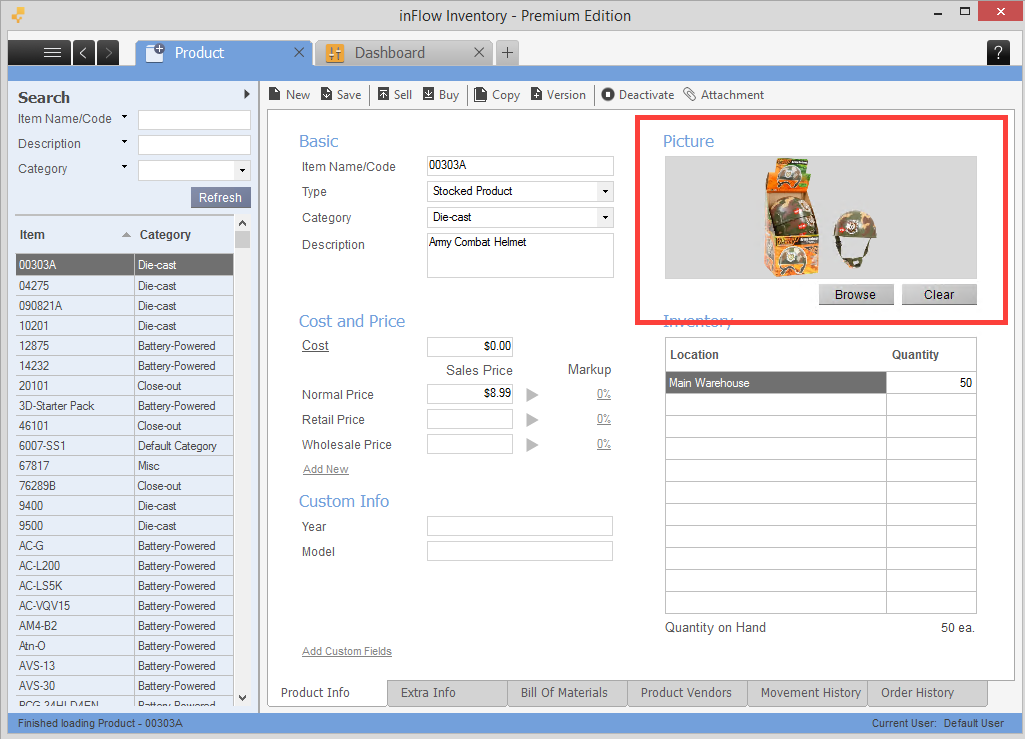 To add the picture:
Open the product record.
Click Browse.
Choose the picture you want to use and then click Open.
Save your product.
In a sales or purchase order, simply type in the item you are looking for and before you press Enter you can see some details of the product, including the picture.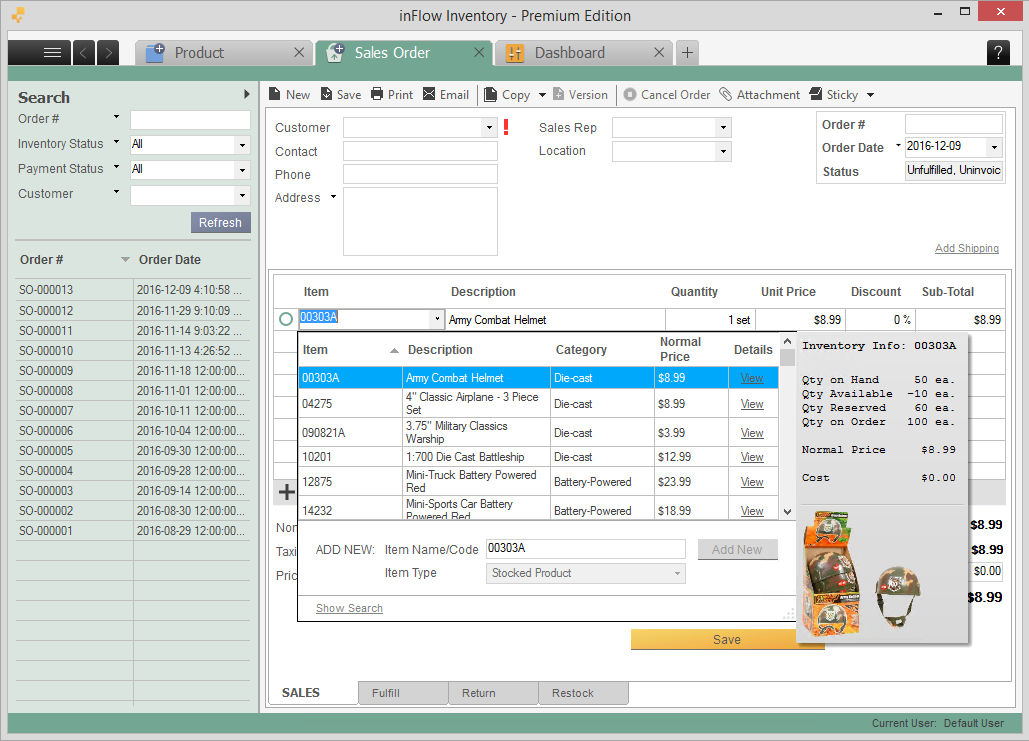 If you have multiple pictures and you'd like to upload them all at once, you can do this by importing your pictures. Your file should look like the screenshot below.
It's a good idea to make a backup before you do an import just to be safe. Once you've saved the file as a .csv file and go to the Main Menu > General > Import Data > data type "Product Details" and select your file.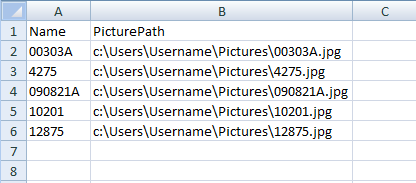 Please keep in mind that you cannot export the list of picture paths from inFlow.