Note: This feature is only available for premium edition licence holders
If you need to, you can split a work order into two: one to assemble right away and the other to leave for later on, if you are only assembling them partially. Please note that you can only do this one item at a time!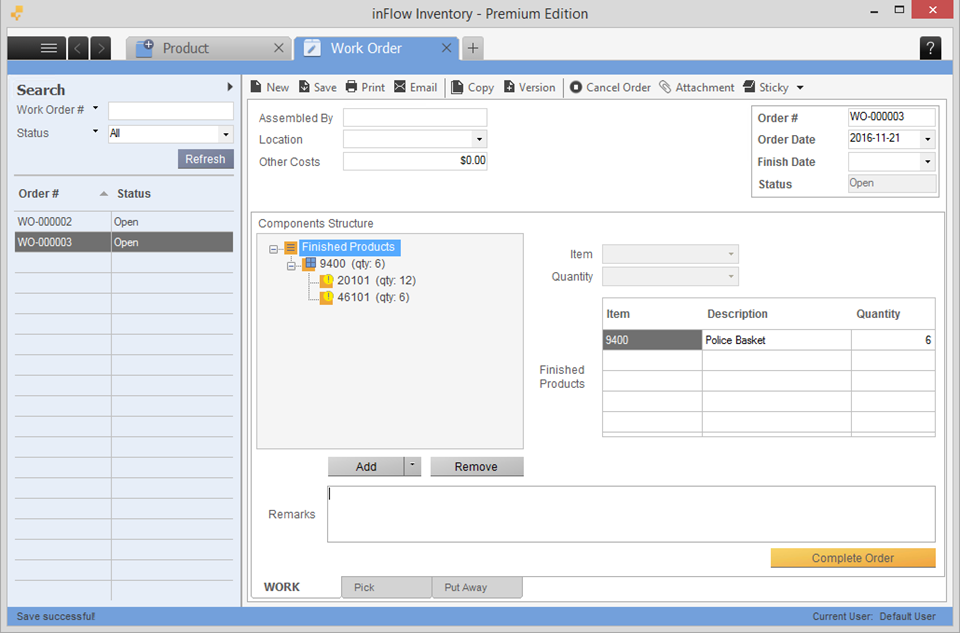 To split a work order:
Create your work order and add a finished product to assemble, along with its quantity.
Right-click on the finished product line and select Split some into new Work order...
A window will pop up asking you how many of this item you would like to split into a new work order.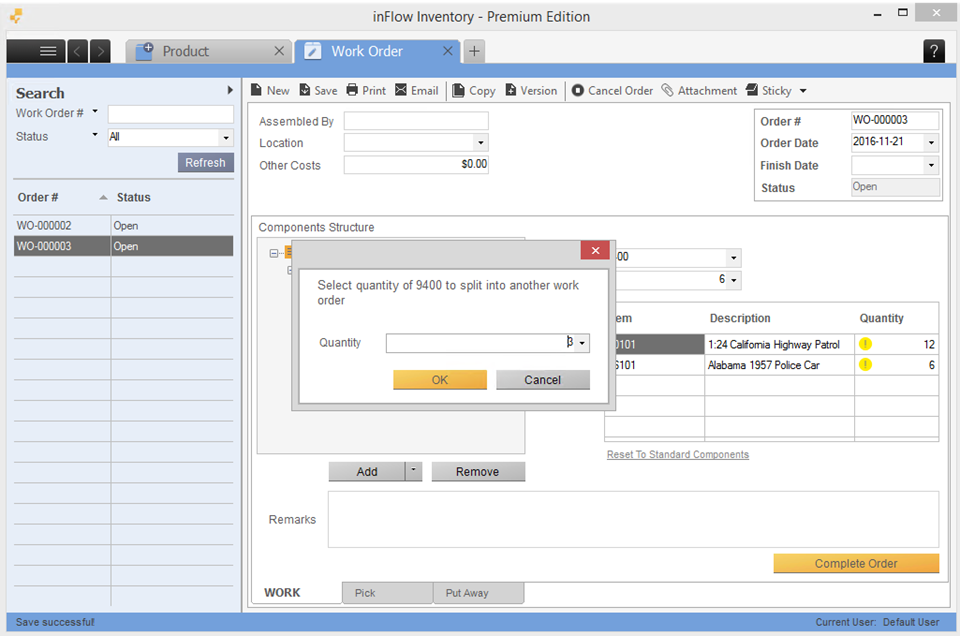 inFlow On-Premise will then split the work order into two based on the quantity you've entered (e.g if you were going to make 20 of the item and decided to split 7, the work orders will have assembled quantities of 13 and 7 respectively, along with the calculated components).