You can choose the taxing scheme you'd like to apply to your order at the bottom left hand corner of your sales order. To select a taxing scheme simply click into the drop down and choose the correct taxing scheme. If it does not appear in the list you can always add a new scheme by choosing Add New Taxing Scheme.. from the dropdown instead.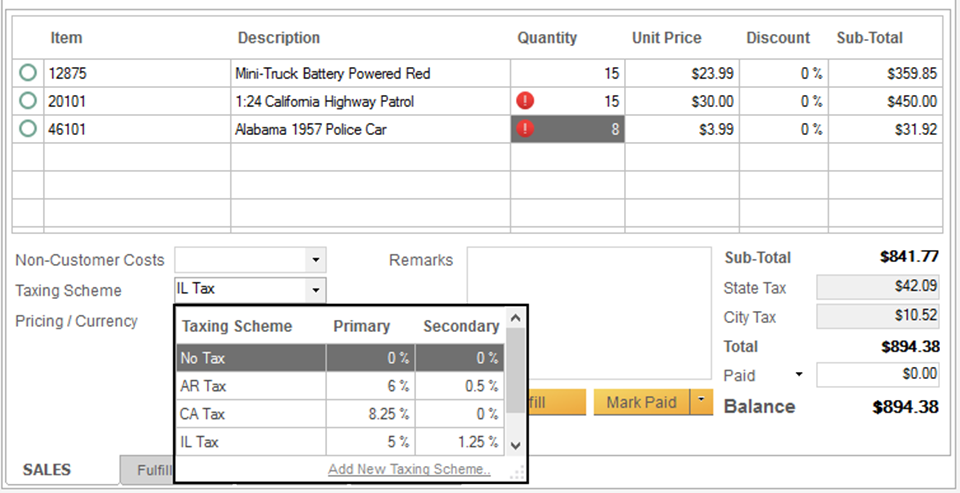 To add a new taxing scheme:
Click the Add New Taxing Scheme option in the dropdown as shown in picture above.
Enter a name for your taxing scheme (something you will recognize as this will be what displays in the dropdown (eg. CA Tax as above).
Next, enter the tax name (eg. State Tax as above).
Enter the percentage to be charged, for example 8.25%.
If you have a secondary tax rate to apply, repeat these steps for those columns.
Click Save & Close.