Products in inFlow On-Premise are the different types of things you may buy, sell and track in your inventory.
To create a new product record, go to the Main Menu > Inventory > New Product, or just click on New Product on the Homepage.
First give your item a name, or code. You can use your product's actual name but it must be unique so you can also use a short code like "090822A" instead.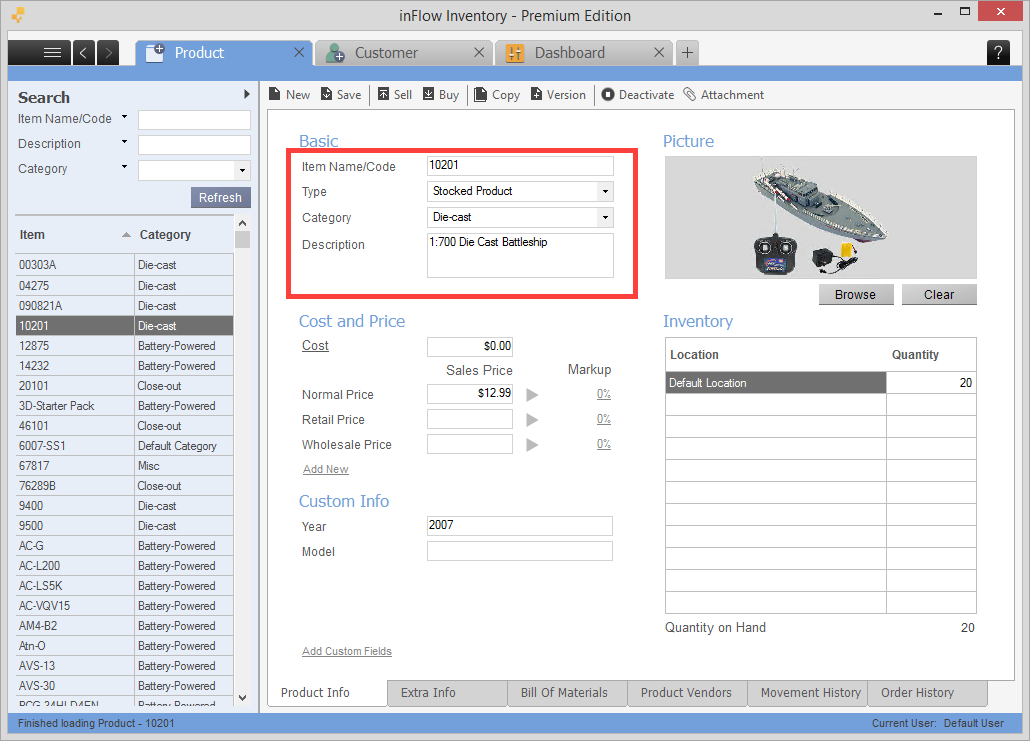 To enter the item's name or code:
Click into the Item Name/Code field at the top of the record.
Enter your product name or code.
*Select your item's product type (stockable, non-stockable, serialized, or service)
Click Save in the top toolbar.
Now you have a new product.
*NOTE: Product Type selection is mandatory and cannot be changed once saved, so it's not possible to save a serialized item and change it to non-stocked/service/serialized after. Please see here for more info on product types.
Video tutorial
What else can I do in the product screen?
The product info screen has only two mandatory fields that we described above, but you can also input additional information if you like. You can: