You can assign orders to specific Sales Reps to make calculating commission even easier. You can choose your rep from the dropdown in the sales order, or add a new rep by simply typing into that field.
inFlow will save the new representative name and make it available when selecting a representative on your next order. You can also click the save icon beside it to set this sales rep as the default for this specific customer.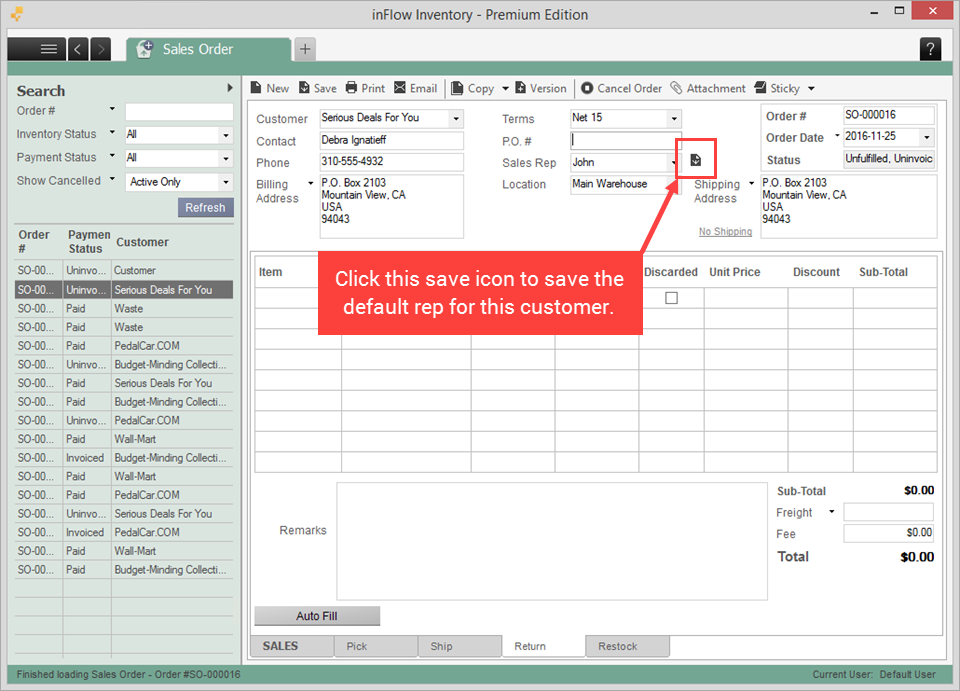 To edit/ delete Sales Reps already in the system:
Click

Main Menu > Options > Settings

.

Choose References from the tabs on the left.
Click the Sales Reps button. In this window you can add or remove Sales Reps if you want to. 
When you're satisfied click Save & Close.