To access shipping documents and fields, you'll need to turn on shipping on your sales or purchase order. This will change the order to include certain fields like Freight, Payment Terms, Shipping Address, and more. You can also print sales shipping documents: packing slip, box content list, etc.
Shipping can be turned on by clicking the Add shipping link in the top right hand corner of your order window (just below order date and status).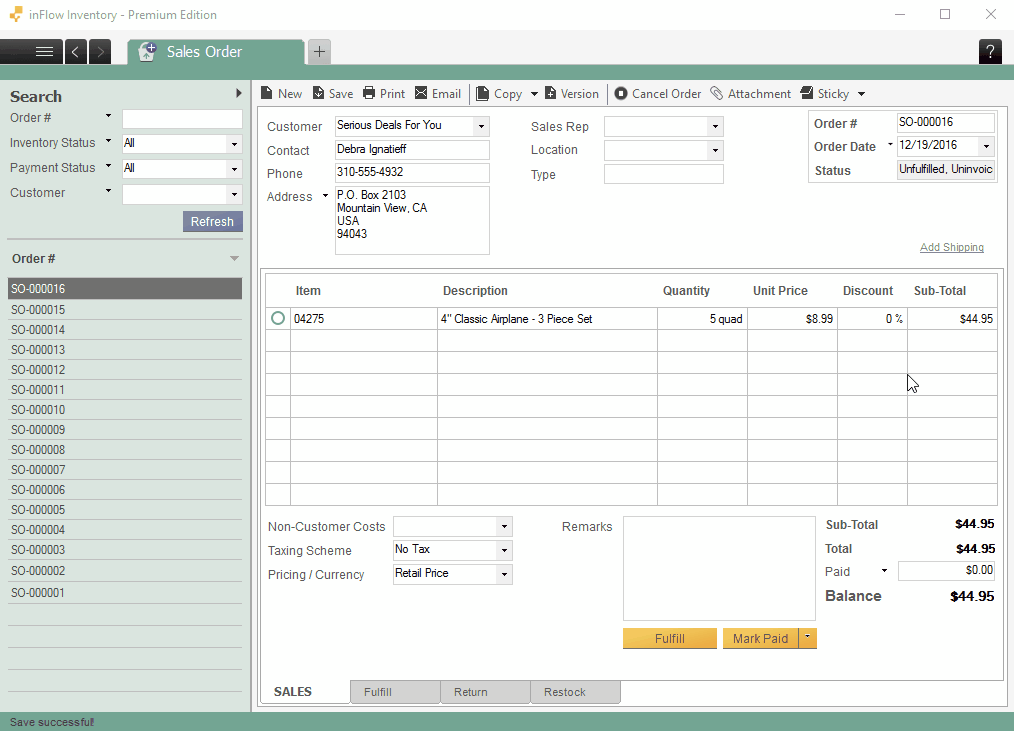 Adding shipping also adds additional fields such as Payment Terms, and P.O#. Once you've added shipping you can control the shipping address as well.
You will also see fields such as Freight, Due Date, or Requested Ship Date appear at the bottom of the order. You can select the requested ship date from the drop down or enter your freight charges into the freight field as indicated. You can add more shipping information on the Ship tab at the bottom. There you can register the carrier and their tracking number if provided.