Note: This feature is only available for premium edition licence holders
Need to change the amount of finished product you're creating in inFlow On-Premise? No problem!
Simply click on the finished product on the left table (so it's highlighted in blue), then change its quantity on the right: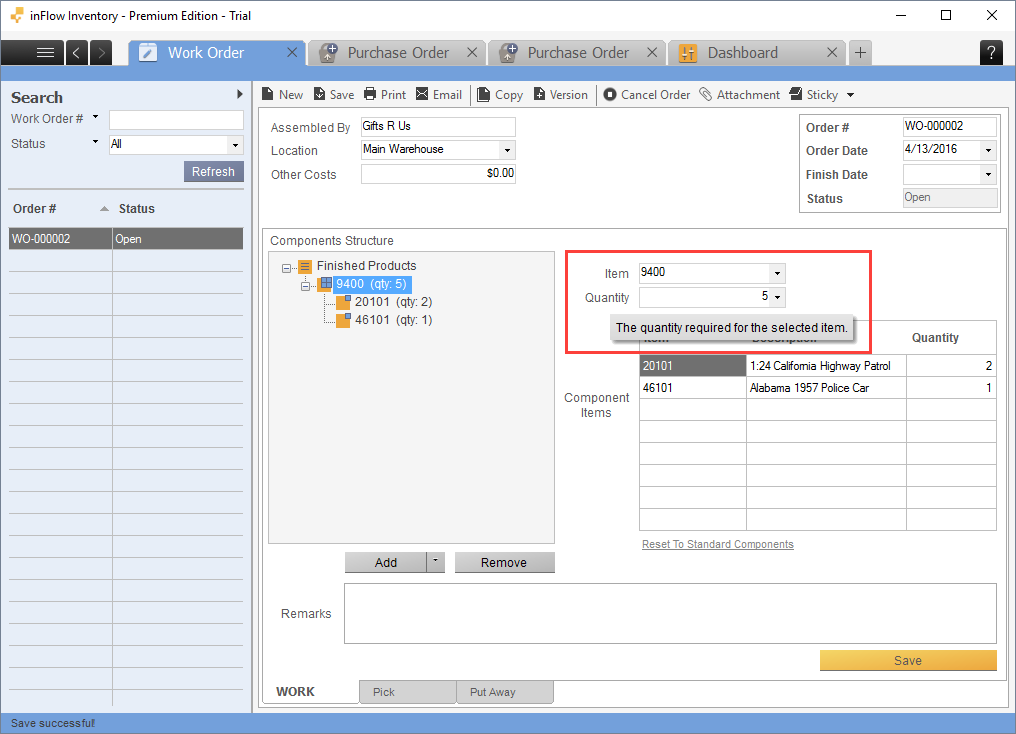 You'll notice that the components did not update correspondingly — all you need to do is click the Reset to Standard Components button at the bottom of the table. The quantity of the components will update to match based on your Bill of Materials!