Yes!
In inFlow you can change your display language by accessing in the Personal Settings window:
Go to Main Menu > Settings > Personal Settings.
Click the Display Language drop down near the bottom of the window.
Choose the language you wish to use: English, Español, Français or 简体中文 (Chinese).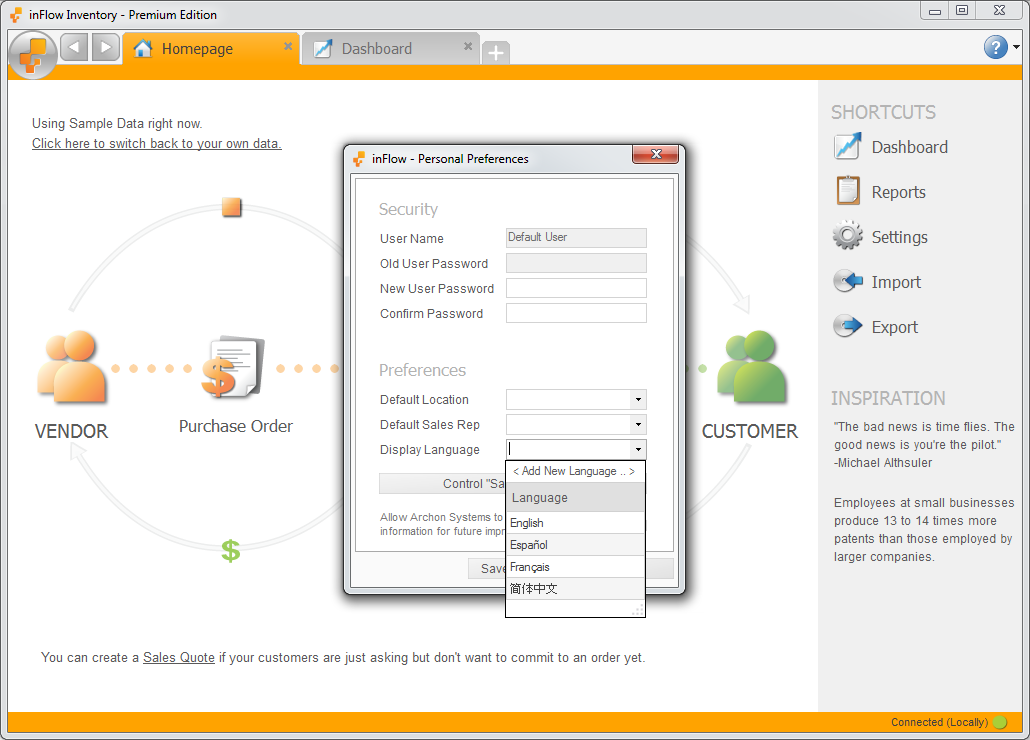 *Right now the four languages listed above are the only ones included with inFlow, but users can choose to customize the program themselves using the rename fields option in the general settings or by importing a new language using the import/export options described below.
Importing a language
inFlow can help you import your own language into the program but first, you need to translate the labels. To get a copy of the label file please:
Go to Main Menu > General > Export Data
Choose Language as your data type and click Next. The file will be exported to CSV.
Open this file in Microsoft Excel (or some other program if you prefer) and add the translations to your own language into the Custom Value column (column 2).
Once you are satisfied with the new language entries you can import the language back into the program in the same manner.
Go to Main Menu > General > Import Data
Choose language name to import.
Select the "Add new language..>" option and enter the name of the language you're importing into the field provided.
Click Save & Close then select your new language name from the updated drop down list and click Next to import the language.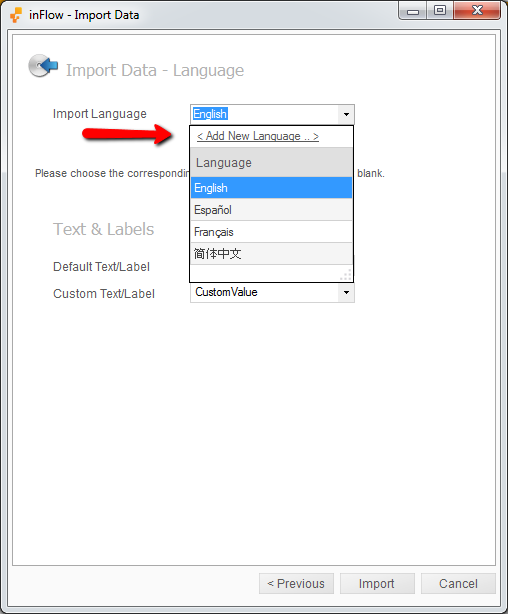 For more information on renaming fields in inFlow please click here:
https://onpremise.inflowinventory.com/software-support.aspx#/article/21466876/how-can-i-rename-fields
Please note that with older versions of Windows you will sometimes have to install the East Asian characters when attempting to switch to Chinese.
Some language packs from other users
These languages are not included in inFlow, but some users have generously contributed them. If you'd like to share your language pack with the inFlow community, please email us!