Lost your password? We can help if you get in touch! But we need to know what type of password we're helping you with so please see below to determine which type of password you need help with:
User Passwords:
inFlow passwords are locally managed (meaning we don't have access to them directly, they're managed by the user) but if you've lost yours or are having trouble getting into inFlow, please contact inFlow Support so we can help you reset your password.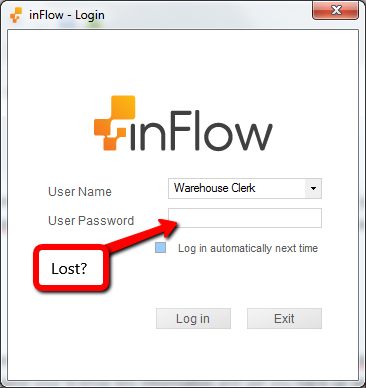 inFlow License Keys and Web Account passwords:
If you have lost your license keys or your web account information (and password) please contact us at support@inflowinventory.com and let us know the email under which you purchased your keys so we can re-send your license key information and get you back up and running!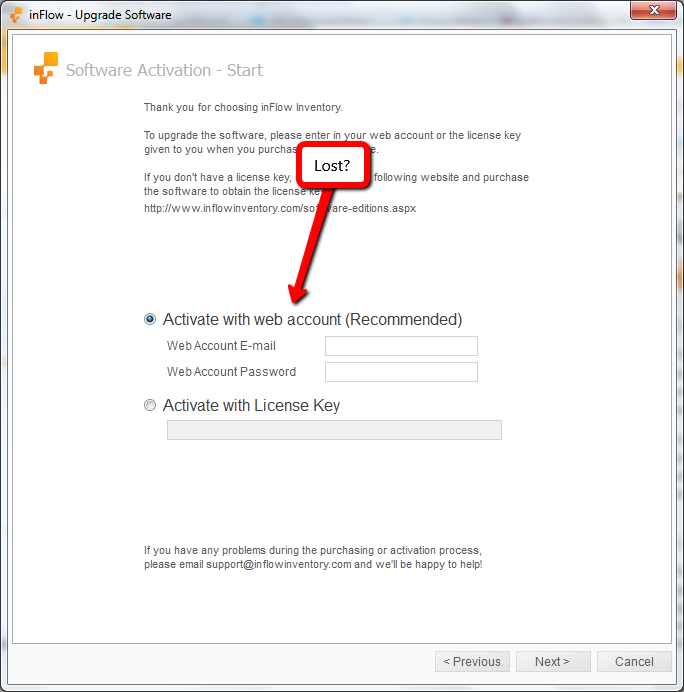 Server Password:
If you are using multi-user mode and you aren't able to log into inFlow anymore, you may need to check that your server password/connection information hasn't changed. The easiest way to do this would be to go to your server computer and open inFlow then:
1. Go to Main Menu > Settings > Connection Settings.
2. Click Save Connection Settings.
3. Save that file to a USB key or drive and take it to your other computer.
4. Use the connection file to re-connect to your server.