So you heard there's a newer version of inFlow and you want to update? That's great! inFlow should let you know automatically but if it hasn't notified you yet (or you're super eager) here's how to do it: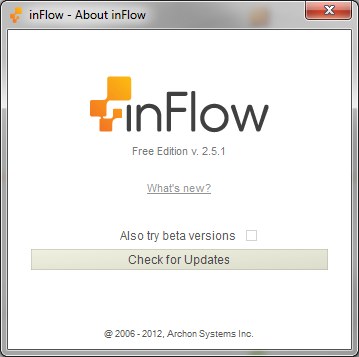 To force an update:
Go to Main Menu > Settings > About inFlow.
Click the Check for Updates button
When prompted as to whether you'd like to install the update when you shut down inFlow please click Okay.

Restart the program, which should begin the update.
This method will also allow you to force an update on your server computer when you're receiving the, "inFlow need to be updated to work properly." error message which indicates you have updated your client computer and the server is still in need of being updated.