Welcome to the inFlow community! So glad to have you here and we'll get you logged in and using inFlow On-Premise as quickly as possible! As part of your purchase process you will have been asked to sign into, or set up a web account. That's your email and a password of your choosing.
This web account information will get you access to your account via the My Account link at the top of our site: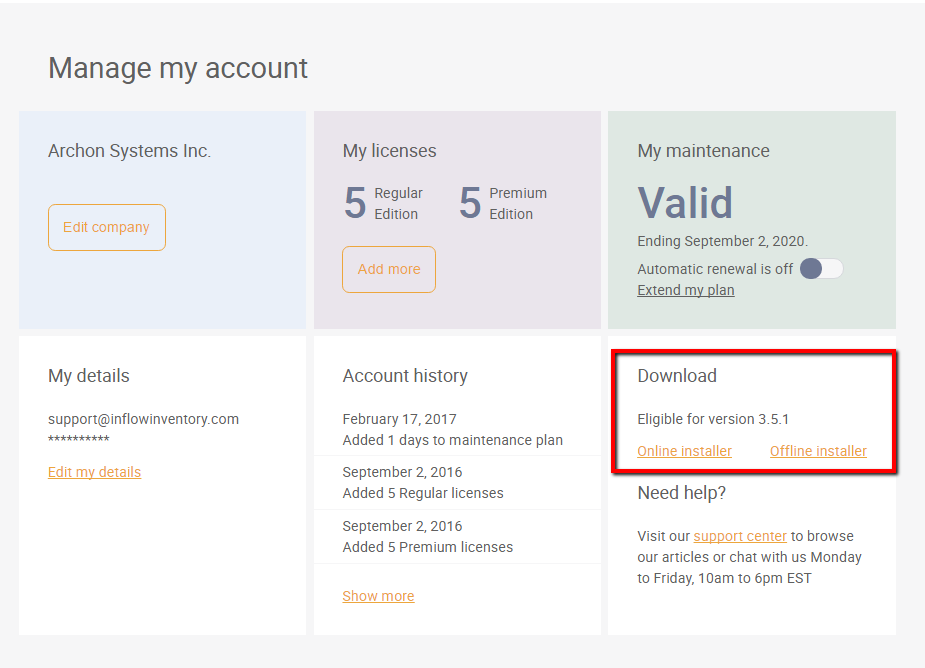 This information is also (and more importantly) used to log you into inFlow Inventory so you can use your paid edition!
Log into your account
To log into your account in inflow, once you've started the program:
Go to Main Menu > Options > About inFlow.
Click the Log in link there.
Enter your web account details as verified above.
Keep in mind that this only needs to be done on the server machine if you're running multi-user mode (i.e. multiple computers connected together):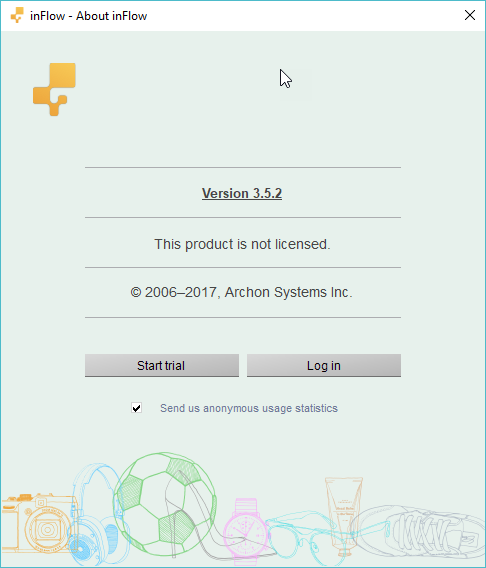 Fill in your details and voila! You're all set to use inFlow On-Premise!