inFlow is a quick install. If you're just getting started with the Free Edition, you can download here and run the installer (yup, that's it). If you already own a license, you'll need to log in to your account to download and install the version that works with your license as shown here: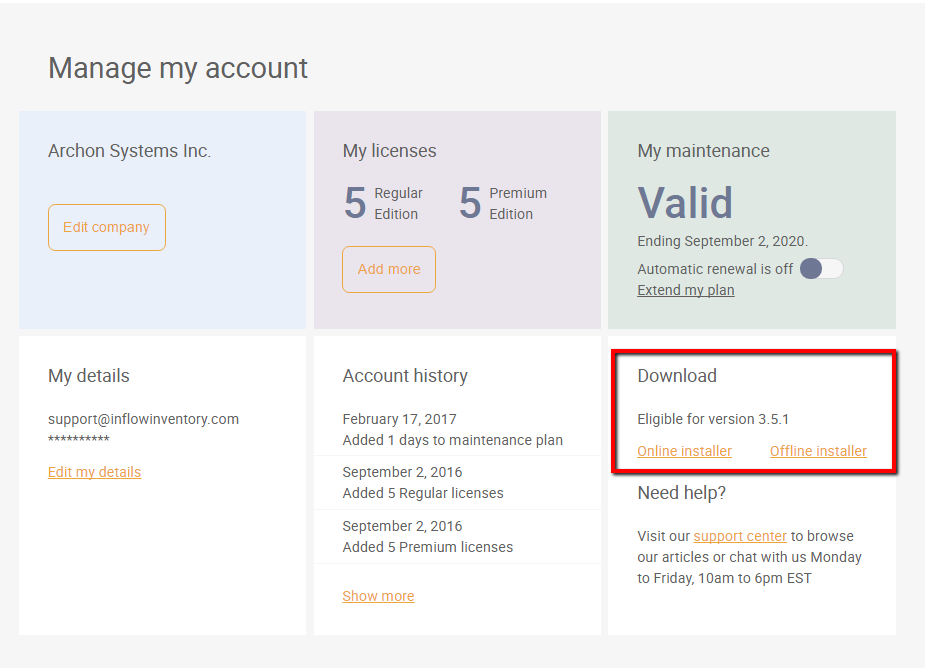 But if you'd prefer step-by-step instructions, this install guide describes how you can download and install inFlow in glorious detail 🙂
If you are updating from a previous version of inFlow, check out the New Update.

Before you install make sure your system meets the System Requirements.
Time to install!
Are you a new user trying out the Free edition? Download the installer (or grab the full offline installer if your machine isn't online).
Do you already own a license? If so, download the version you own by logging in to your account.
Once you've got the installer, run it. Can't find it? Check out your browser's download history by pressing CTRL + J (this will work for Internet Explorer, Chrome, and Firefox browsers).
Start the process by running this file. Depending on your security settings Windows may ask you for additional permission here. Please click Run / Yes.
Check the box to agree to the license agreement
Select Customize your installation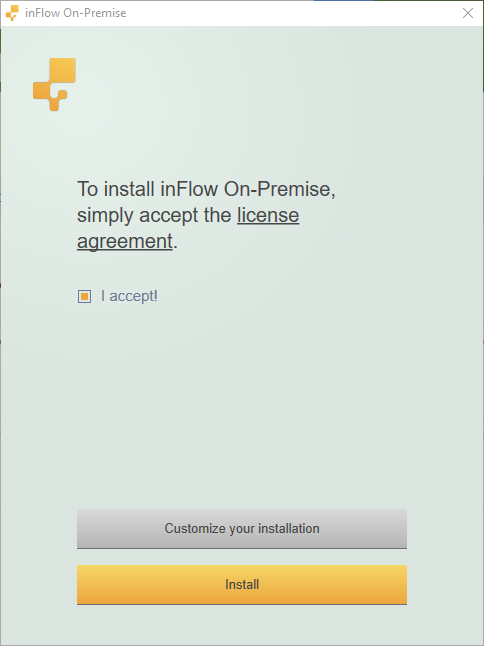 6. You'll have two choices here:
Server and Client version – this is the typical installation and if selected will house your database on the computer/server  you're on
Client Only version – this installs inFlow without a local database, meaning inFlow will have to connect to an existing server to access information. This is often the case if you are running multi-user mode and want to connect your computer to the database (which is housed on another computer/server).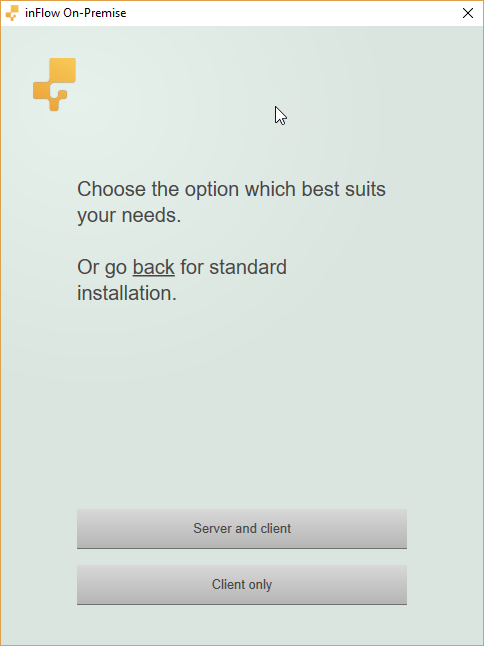 7. Once you've selected which option you prefer, inFlow will suggest a version of SQL Server to install.
For Windows 7, Windows 8 and Windows 10, inFlow will suggest LocalDB 2014.
For Windows XP and Windows Vista, inFlow will suggest SQL Server 2005.
8. inFlow uses port 36191 by default when installing. If you already have another program using that port and want to assign another one to inFlow, fill in the port number you want to use. If you're not sure, leave it as port 36191.
9. Click Install when you've chosen your preferred version and port.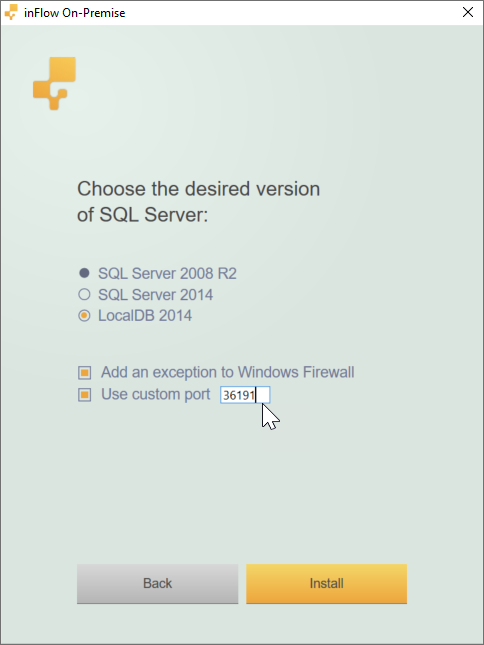 Having problems?
Check out the troubleshooting article for more information or give us a shout using one of the options below.