If you're seeing Trial Status on the right of your homepage, but you already own inFlow On-Premise licenses, you may have accidentally started a trial after logging in to your inFlow web account.
The good news is that it's a quick fix.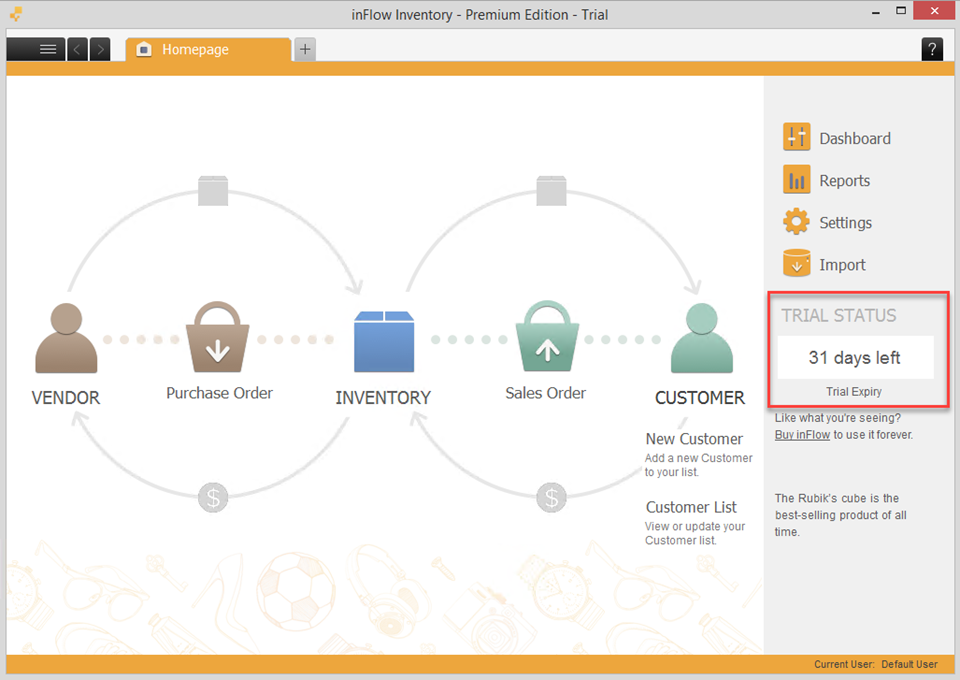 To begin please:
Go to Main Menu > Options > About inFlow.
Check to see which email your copy is "licensed to."
Get in touch with us at support@inflowinventory.com confirming your that email address so we can remove the unwanted trial.