The easiest way to find out more about something onscreen is to hold your mouse over it. This will show you a tooltip explaining its function. In the example here, you can see the explanation for the Non-customer Costs field in a sales order.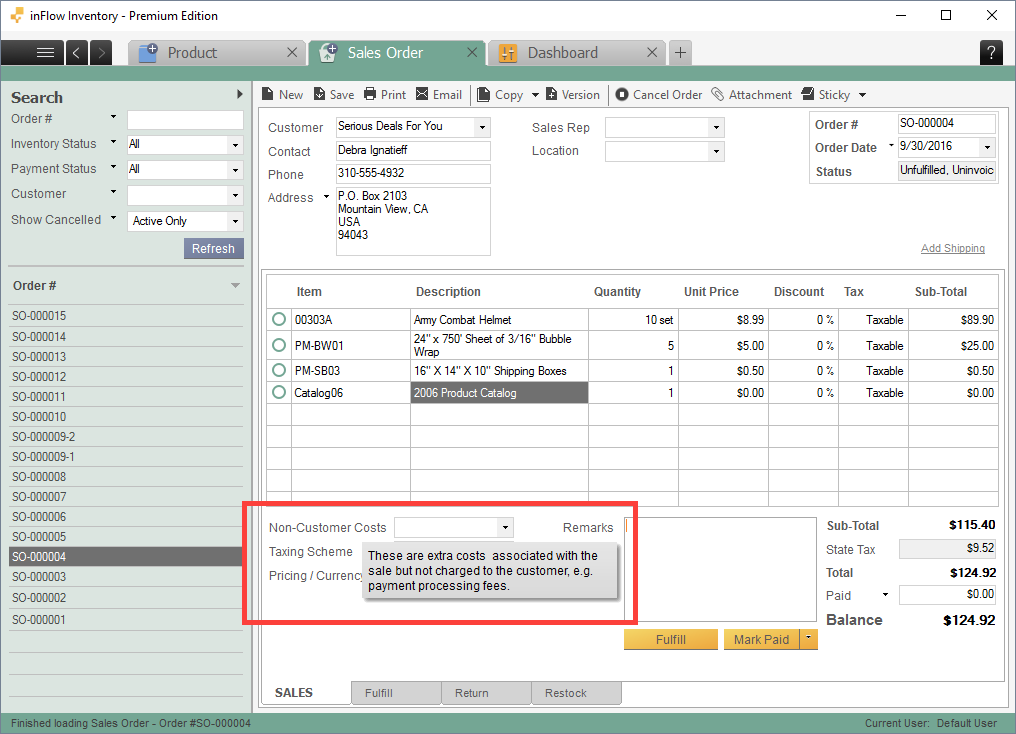 The Help button (blue question mark in the top right corner of your screen) is also a great resource and features a quick link to our support website to search for answers to your questions.
Try our new inFlow Academy learning platform
We also have a number of video tutorials to help you get the most out of inFlow on our Youtube channel. Feel free to check it out here: and let us know if you have any other questions or concerns!